CONTEXT


Personal Work


Spring - 2020


15 weeks
TEAM

5 members
TOOLS
Illustrator
After Effects
CONTRIBUTIONS
design research
interviewing

exhibition design
---
Project Overview

Due to the fast changing world, thousands of USPS post offices are closing down every year. This is an unfortunate, unexpected news for most people because post offices play a vital role in the community; they are still means of communication. Our team saw it as an opportunity for USPS to utilize its own infrastructure to help bridge the country's broadband divide. Through this project, we tried bring a lens of systems- and human-centered design to our concept. I was in charge of creating motion graphics, design research, and print deliverables.
Due to the fast emerging technology, many of the post offices are closing down in local communities. This leads to two major problems: Increase in other business costs and lost business of USPS and jobs of USPS workers. My role as a designer was to think about how to intervene for the revival of USPS. (Read this article on 10 Reasons the Post Office is Important to the U.S.)
As an introduction, we did a collective walking to Homewood, Pittsburgh neightborhood, to understand
how the closures of post offices influenced the community

and remind ourselves who the users are. We saw two closed down local post offices in Homewood, Pittsburgh neighborhood.
We started to map out our insights from our walk to Homewood.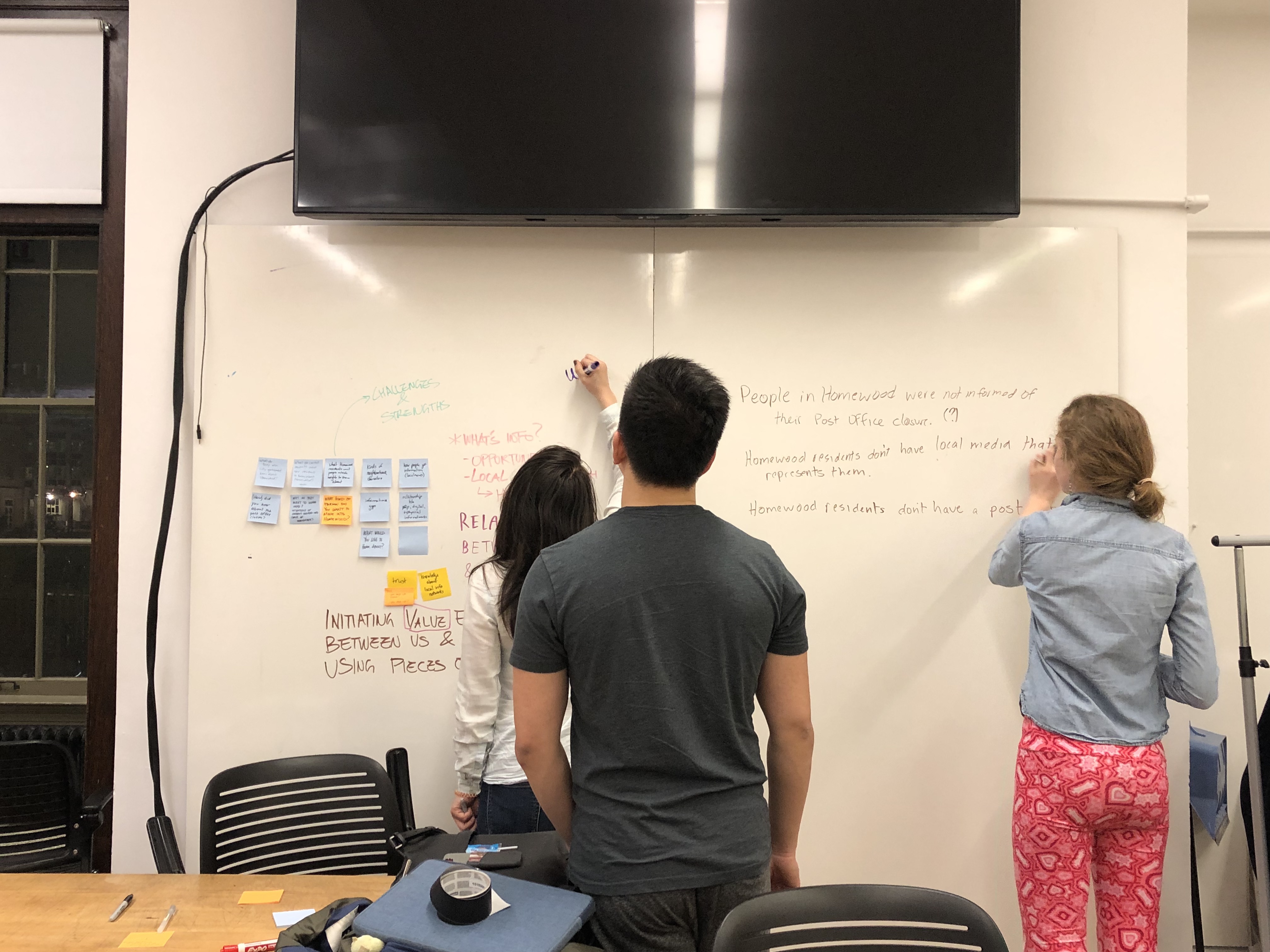 DESIGN TOOL I: RESILIENCE MATRIX



After understanding the importance of postal network, we used "Postal Matrix" to brainstorm possible interventions/ new system approaches to USPS. The x-axis consisted of USPS system components such as mail trucks, mail box, workers for post offices, and more. The y-axis listed possible factors/areas for redesign of the USPS like health, education, food, safety, and more.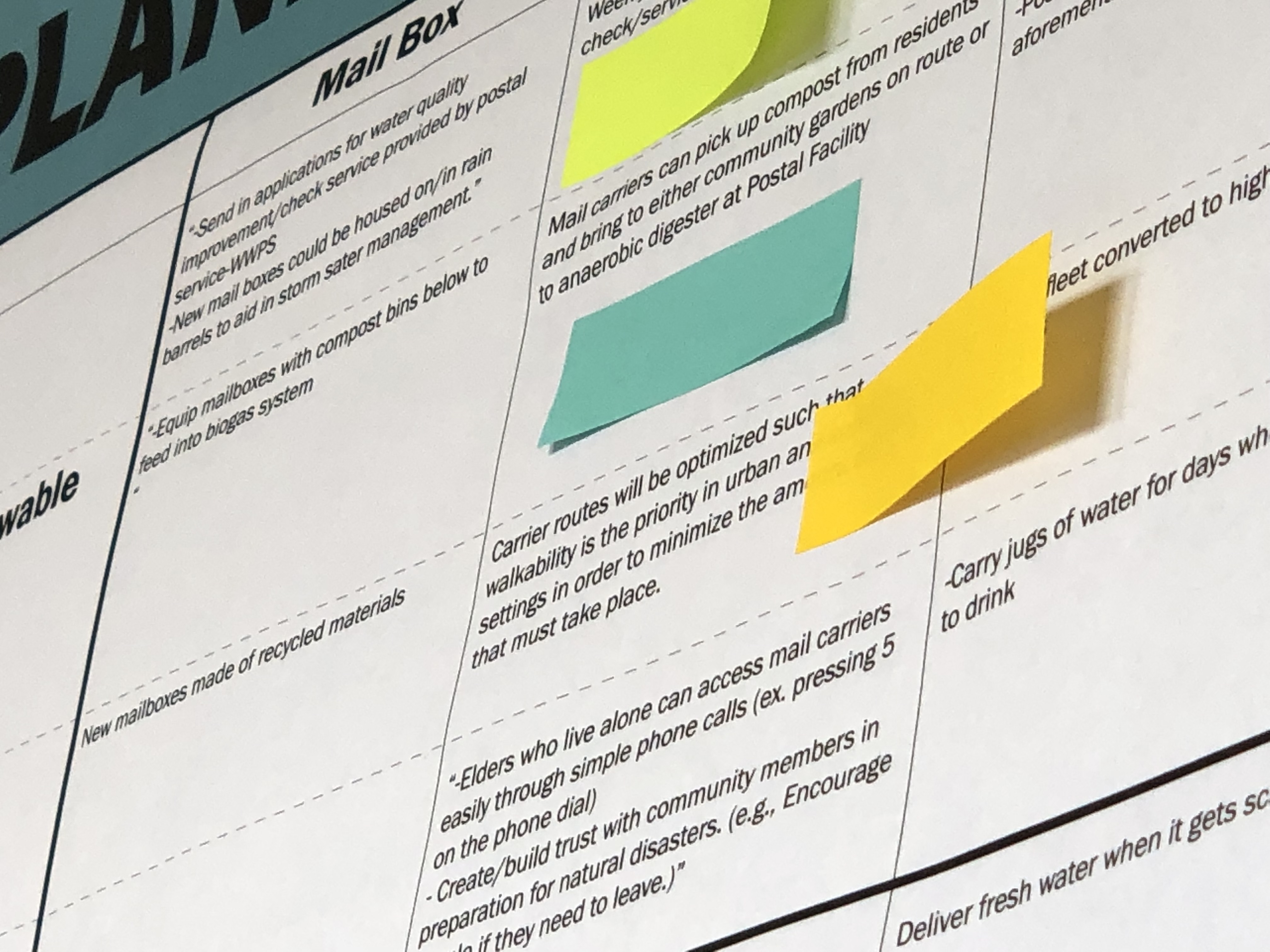 DESIGN TOOL II: COST/IMPACT MATRIX, STAKEHOLDER, STORYBOARDING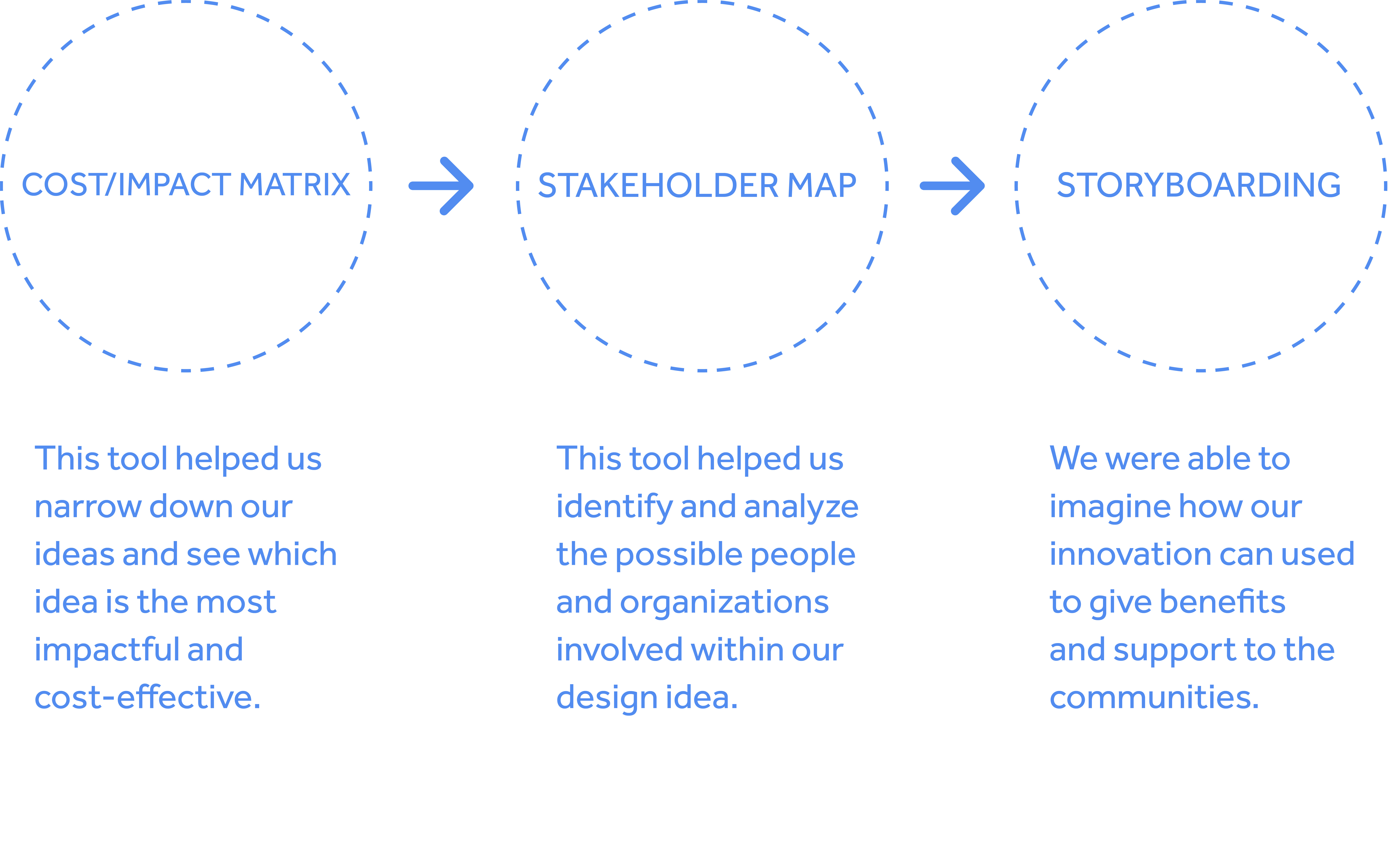 Through our initial research and design tools, we saw the future of USPS utilizing its infrastructure to remove barriers of uneven internet access. We wanted to create a system that gives digital equity through USPS.


How might the postal infrastructure be utilized to enable Internet access and allow digital equity?
PROPOSED SYSTEM: DIGITAL LAST MILE
In the Digital Last Mile, we propose that the USPS becomes a broker of broadband connectivity to maintain its mission of connecting people across the US with each other based on its trusted reputation within communities and its Universal Service Obligation. We created a system model that USPS can implement in the future.

Post Offices: Local Internet Service Providers (ISPs) could rent space on post office roofs transmit their signal, expanding their service footprint to include more potential customers.

Public Spaces: Local governments can establish contracts with the United States Postal Service's Digital Last Mile program to offer public Internet within public spaces, like parks, senior centers, and warming stations.

Homes: Through the Digital Last Mile program, residents can sign up for at-home Internet plans through a local ISP contract that locks in a rate for low-income households negotiated by the local branch of USPS.

Postal Delivery Trucks: Local governments and local ISPs can rent space for sensors on postal delivery trucks to collect data about connectivity strength, W-iFi dead zones,

Check out our Final Proposal